About Yumi Murayama, Principal and Founder
Certified Interior Decorator Vancouver, BC | Interior Designer Vancouver, BC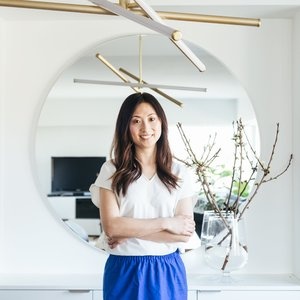 Yumi discovered her passion for interior design when she renovated her home she used to live in. She enjoyed the whole interior design process – space planning, selecting materials and finishes, and making the spaces not only beautiful, but also functional and practical. She discovered that she could provide a great experience through her creativity. To take her interior design interest to the next level, she enrolled in the Interior design program at the British Columbia Institutional Technology and earned her certificate in Interior Design in 2013.
Over next 5 years, Yumi honed her skills while working at global Danish company in a senior designer/stylist rolls. In 2015, one of Yumi' design projects was featured on BoConcept's Corporate global website and was used to inspire many BoConcept clients in over 60 different countries. Working closely with her clients on design projects inspired Yumi to create her own design company. In 2018 YU+ME Design Inc. was born, enabling Yumi to continue providing "WOW" interiors to her clients..
Yumi is also an interior design ambassador for Casaza.ca, founded by Property Brothers Jonathan and Drew Scott, and an interior design contributor for Canadian Home Trend Magazine.
Awards & Press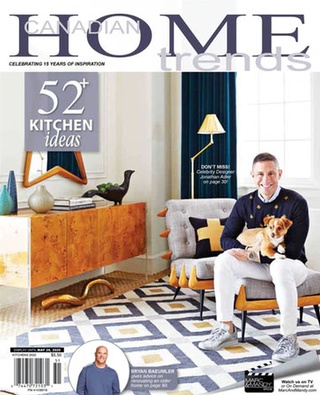 "Kitchen We Love" Canadian Home Trend Magazine March 2020
"Small Space Design Tips!" Canadian Home Trend Magazine March 2020
drew + jonathan reveal - "FIX THIS HOME OFFICE!" Spring 2021
Kitchens 2020
Canadian Home Trends magazine gives you a personal tour of the most stunning homes and condos across Canada Read more..
Home for the holidays - Holiday magic
Home for the Holidays | Christmas Decor, Entertaining and Christmas Gifts Page 24 - 25 Winter 2021
We offer Interior Design and Decorating Services to clients across Vancouver, Kitsilano, Maple Ridge, West Vancouver, White Rock, Surrey, Point Grey, Coquitlam, North Vancouver, New Westminster, and Richmond, British Columbia.
Top