Meet The Face Behind YU+ME Design Inc.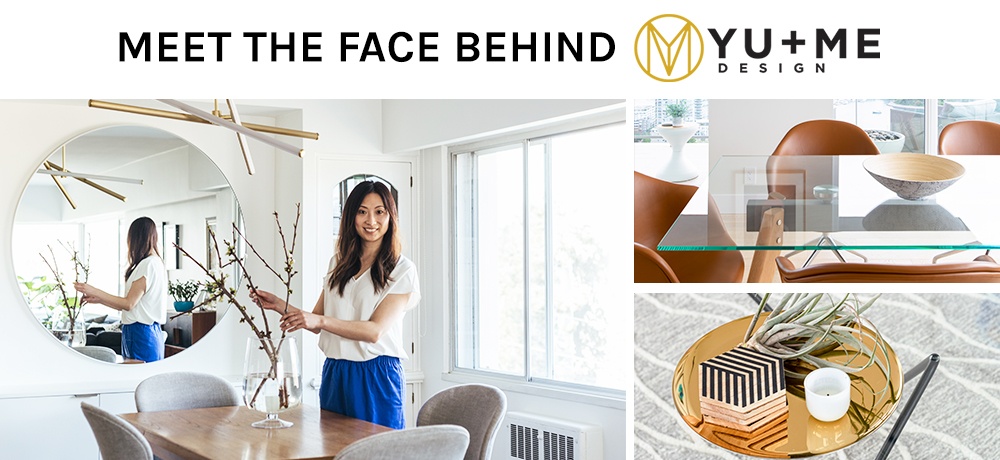 I'm Yumi Murayama, the proud owner of YU+ME Design Inc.
I look forward to sharing my story and hope that you will enjoy getting to know me better.
During my formative years in Japan, I developed a keen appreciation for conceptual art and refined aesthetics. However, I didn't know at the time that my culture would have such a profound effect on the direction my life would take after leaving Japan for North America.
When I was in my twenties, I moved to Canada and spent seven years working in the hospitality industry. The ambiance associated with travels, different types of cuisines, and street fashion piqued my interest and influenced my style.
The time I spent in the hospitality sector was a wonderful start to my career; however, it was interior design that beckoned me. While renovating the home I used to live in, I discovered I had a knack for designing stylish spaces. I enjoyed the whole design process, from planning the space to selecting materials and finishes.
I decided to pursue my new found passion and enrolled in the British Columbia Institute of Technology Interior Design Program. I received my interior design certification in 2013, and over the next five years, I worked with a top global design company and earned an extensive set of design skills. During this period, one of my design projects was used on BoConcept's corporate global website to inspire clients in over sixty countries.
The experience gave me the confidence to start my own interior design firm in 2018. In that time, I have been running my business with the primary goal of providing "WOW" interiors to clients. Since starting my business, there have been many hurdles to overcome, but I've remained persistent, and my hard work and dedication to my clients has been paying off. Over the last twelve months, my business has grown significantly based on local networking and client referrals.
I attribute my success to delivering exceptional designs that create emotional connections for clients who value my creative acumen. I believe it is my integrity and respect shown to my clients that sets me apart from other designers.
My design has been called a combination of Scandinavian and Japanese styles – simplicity with some twists. I consider visual balance and function when designing a space from scratch. Matching patterns, colors, and textures with my clients' aspirations in mind allow me to live up to my company name, YU+ME Design Inc.
The word Yume means dream in Japanese, and through my humble endeavor, I make my clients' dreams a reality. It is so rewarding to see an outpouring of happy reactions when a job is completed that a client loves.
When I am not designing interiors, I like watching movies, hiking, and trying new restaurants and coffee shops. Human rights and equality are causes that are dear to me. I am proud to sponsor a girl in Africa through an organization that advocates for children's rights and equality for girls.
It's been a pleasure to share my story and provide a little insight into the things that matter to me and how they influence the way I approach design. Thank you for reading.
---
---