Top Five Questions To Keep In Mind When Hiring An Interior Designer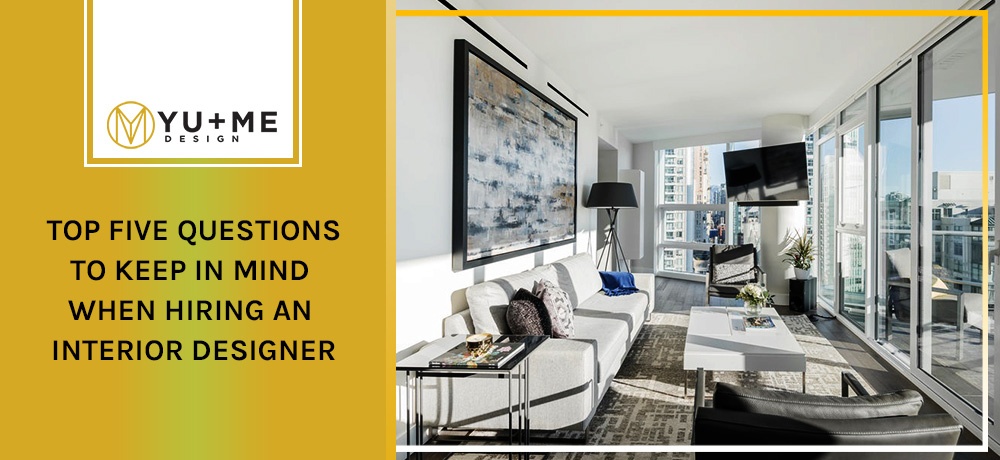 If you have just moved into a new home or office, it's essential to create a cozy and elegant environment, by procuring comfortable furniture and beautiful décor. However, adding a shimmer, shine, and sparkle to a room is easier said than done.
Luckily, a professional interior designer can help to create the perfect feel for the place, by blending patterns, colors, and textures. An interior designer, will also work around your budget and ensure the building or home showcases your unique personality.
If you're looking to spruce up your home or office, here's a list of the top five questions to keep in mind when hiring an interior designer.
1. Do they listen to your needs?
The interior designer should be an excellent listener so that they can imbibe your ideas and conceptualize a solution that satisfies your expectations. They should also fulfill your design brief while planning the space.
2. Do they offer you what you want to achieve?
During the initial consultation, it's vital to check if the interior designer not only offers the services you need but also specializes in your field of work. While aspiring designers have knowledge of most interior design specialties, make sure the one you hire also possesses the necessary skills.
3. Is the designer's style compatible with yours?
Whether you're after a contemporary or quirky style, the designer's style should match your preferences. Having a similar style will also ensure that you can build a more exceptional rapport. If the interior design process is fun for both parties, then better results can be achieved.
4. Do they have a portfolio?
It's crucial to check the designer's portfolio to understand the kind of work they have produced in the past and evaluate their creativity. You should also read testimonials and check online reviews to gauge what other people are saying about their service.
5. Does their timeframe work for you?
You must find out when an interior designer will begin work and the approximate duration for completion of your project. This way, you know if it will fit into your timeframe. Also, factor in some time for potential delays or hiccups along the way.
If you're looking for an interior design firm in Vancouver, BC, reach out to YU+ME Design Inc. Our goal is to 'wow' our clients with our professional interior design services. We offer our services for homes, offices, and new buildings, and also carry out renovations, furnishings, and home decorations, kitchen and bath designs.
To learn more about the services we offer, please click here. To get in touch with us, please click here.
---
---